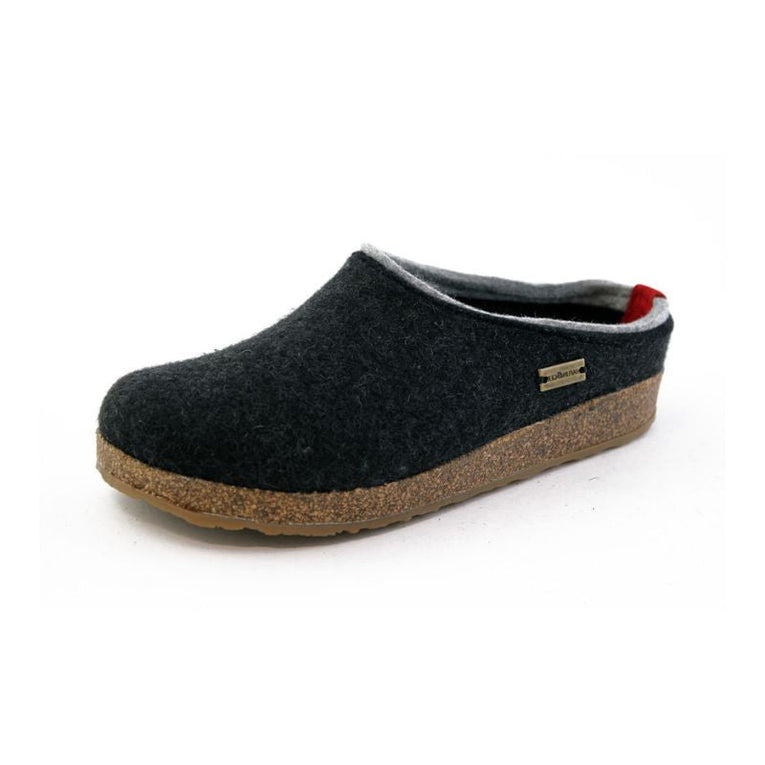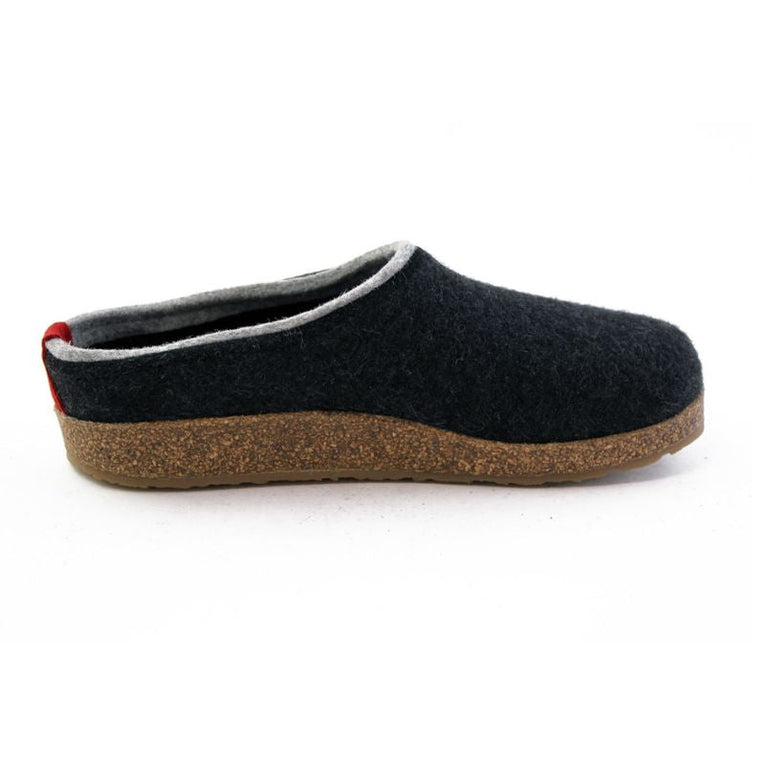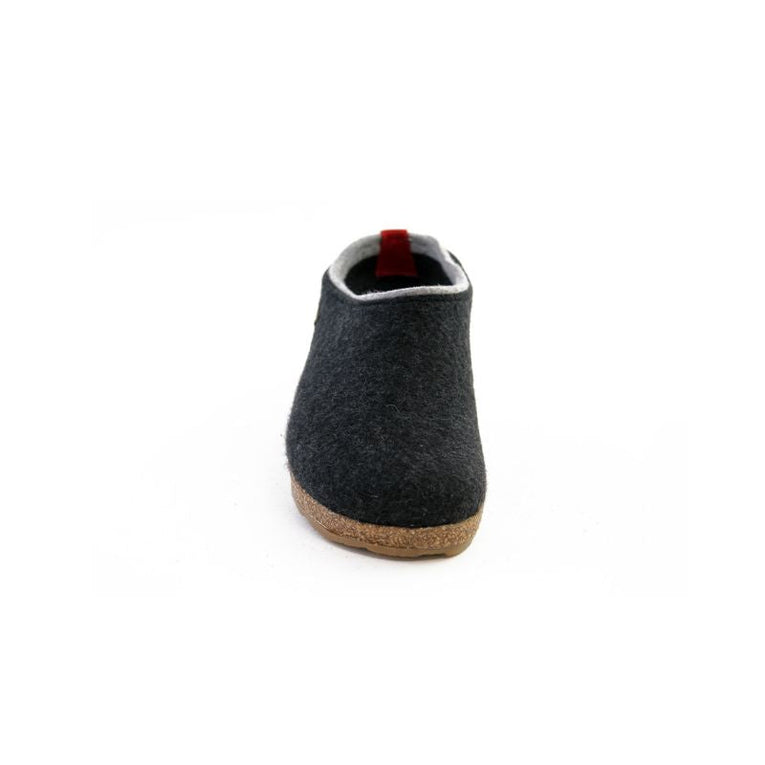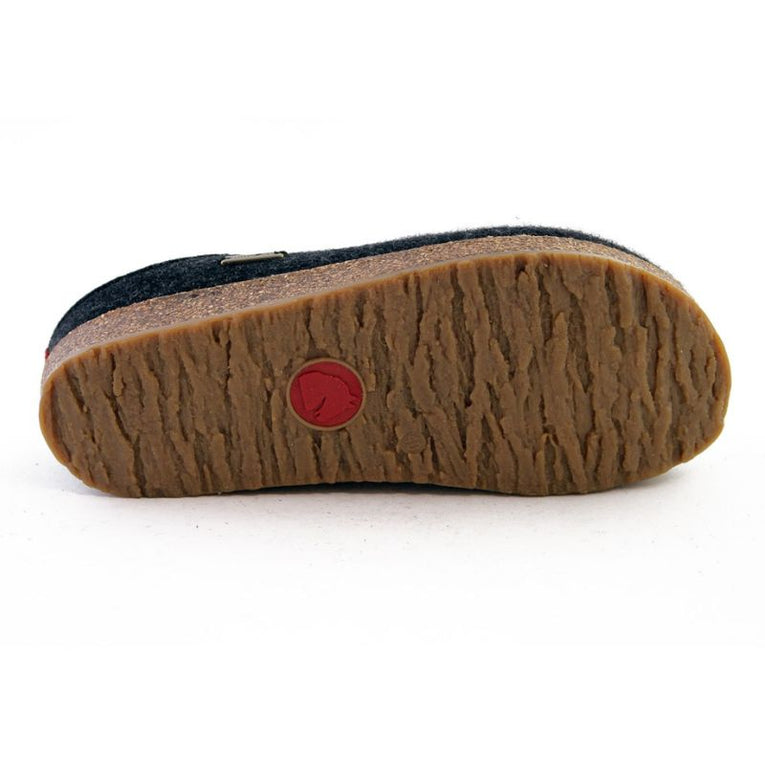 Upper material: This rising success of the brand Haflinger comes from the use of natural and high-quality materials Haflinger uses in the production, which sets itself apart from other producers that nearly all do not use 100% natural wool. Once you actually feel the difference between pure wool felt and one that is combined with synthetics, you'll never want something else than the real thing.
Sole & footbed: The Grizzly's footbed is renowned for its comfort and makes the wearing experience so nice, that you don't want to take them off. Warming, comfy, supportive - the Haflinger Grizzly is a legend amongst slippers. The Kris adds a nice visual eye-catcher to the otherwise regular slipper clog. Featuring a slip resistant thermoplastic rubber outsole.
Product: This pair of HAFLINGER® Grizzly Kris brandishes a colorful trim that is visible from the outside that gives the classic Grizzly a playful colorful touch and creates a simple but elegant and not so boring clog. The small colorful leather part on the heels adds extra visual appeal and durability.