About Owned by Stepan and Mar'yana Yadakh Also known as Ottawa Ortho-Med Supplies and Services, Comfort Shoes Plus is run by husband and wife team Stepan and Mar'yana Yadakh.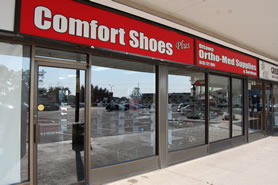 Specializing in Ottawa orthopedic medical supplies, including: both custom-made and off-the-rack orthotics, custom and ready-made braces, compression stockings, back supports and pillows.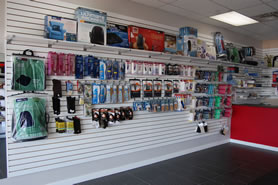 The business offers a fully customized service for the measuring and fitting of orthotics and braces, both for custom fitting of ready-made products and measuring and fitting for custom-made ones.
As strong back and neck health rely heavily on supportive footwear, the business recently expanded to encompass an impressive range of quality shoes known for exceptional support, comfort and quality.
For full details, please visit the Products and Services sections. Stylish comfort and orthopedic shoe brands are carried by the store: please visit the Custom Shoe Order page for details of the major brands that we carry.
Custom shoe inserts are also available, including the unique and highly affordable Aetrex iStep insert system.
Come into the store to have your feet assessed on the spot using the new iStep technology and get the benefit of custom shoe insoles for about $80.