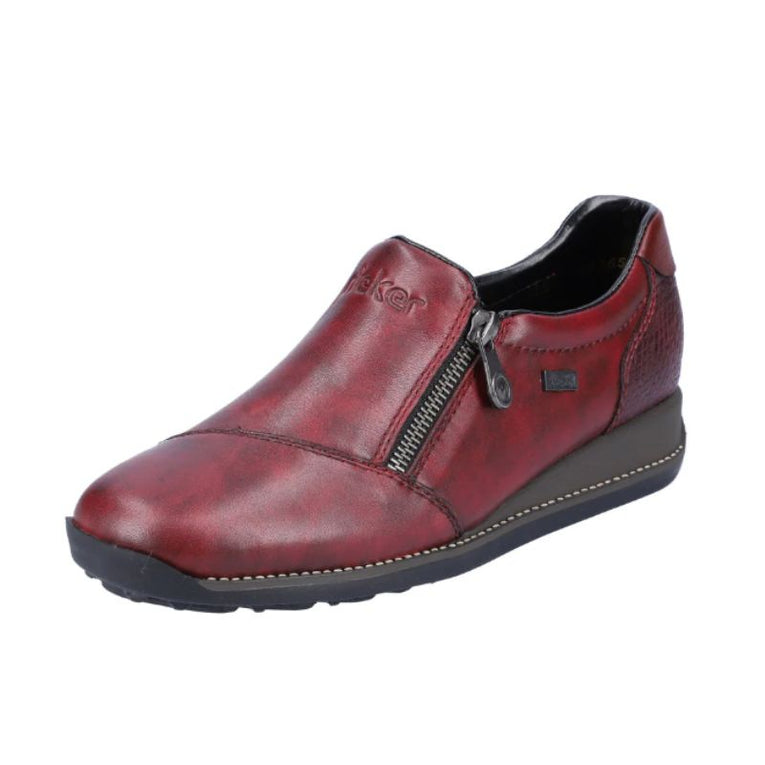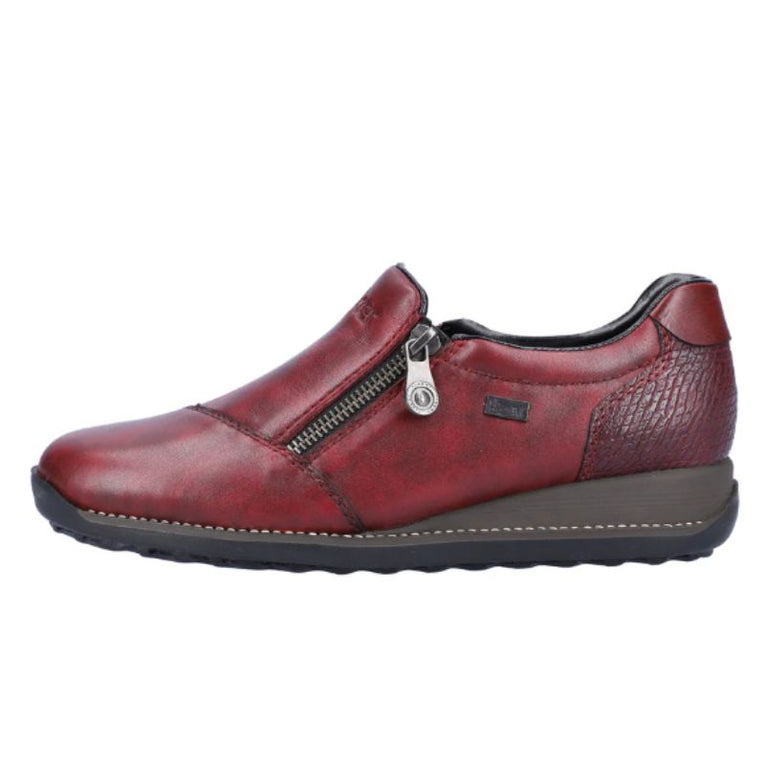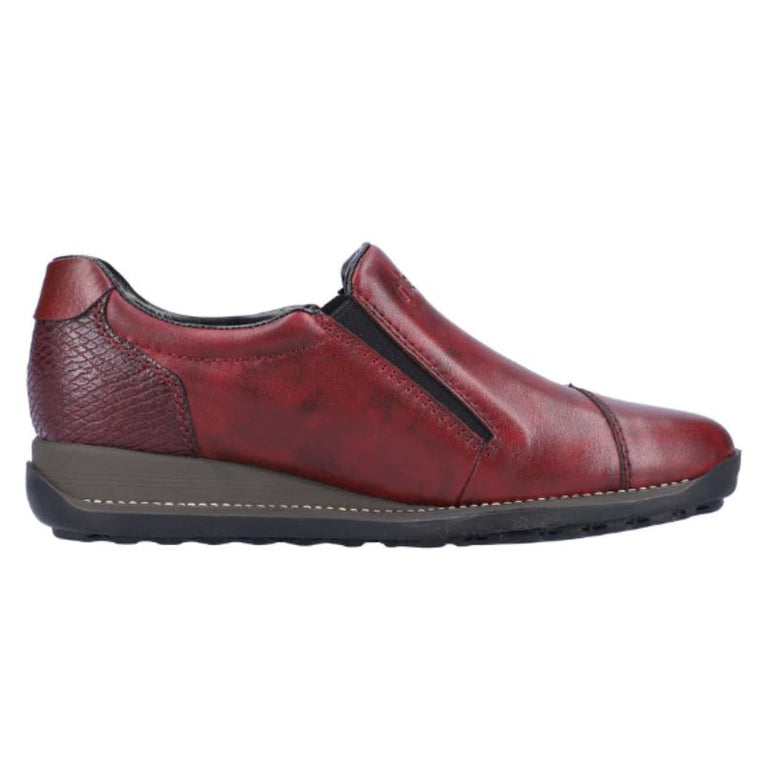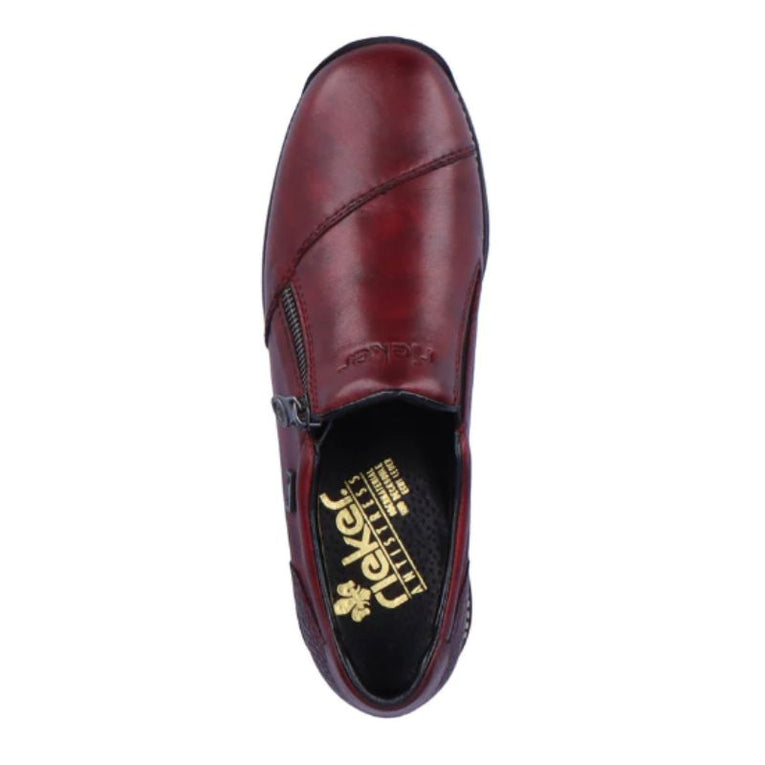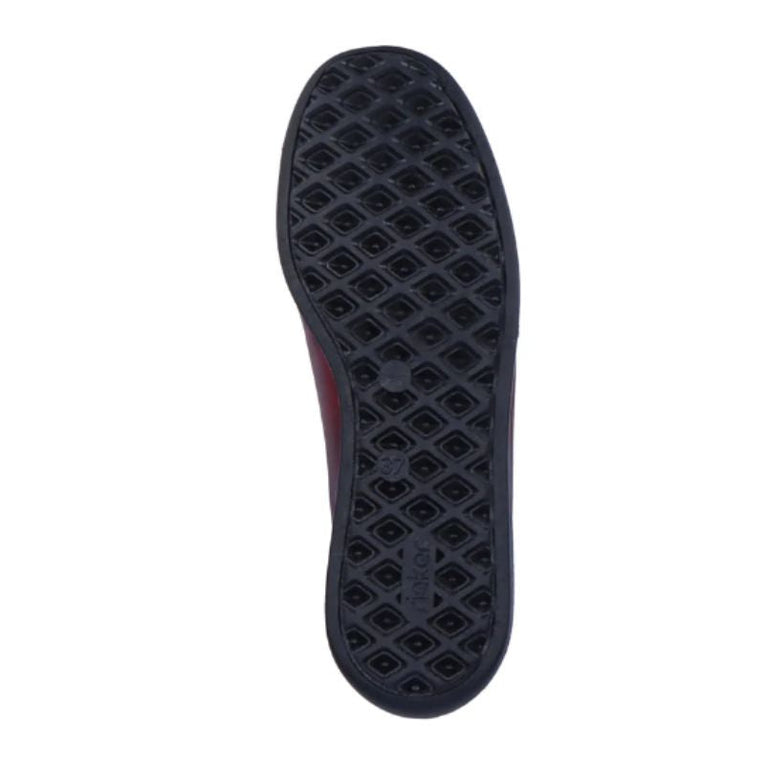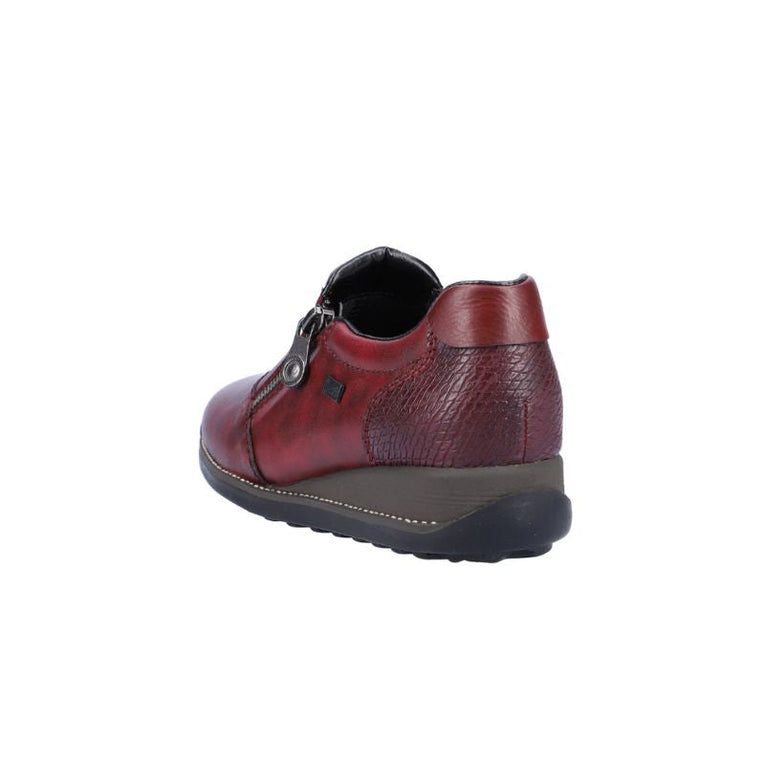 Rieker 44265-35 Women's Slip-On Shoes with Water Repellent Membrane
Introducing the Rieker 44265-35 Women's Shoes - the perfect combination of style and comfort! These slip-on shoes feature a convenient zipper and Rieker Tex water-repellent membrane to keep your feet dry in any weather. With their sleek and modern design, these shoes are perfect for both casual and dressy occasions.
Plus, with Rieker's patented anti-stress technology, these shoes are lighter, roomier, and more flexible than other shoes on the market, ensuring all-day comfort for your feet.
Key Features of Rieker 44265-35 Women's Shoes
Exceptional Material: Our products are made from top-quality materials, ensuring long-lasting durability and an elegant appearance.
Comfortable fit: Our shoes are designed for maximum comfort, with soft and flexible materials that conform to your foot for all-day wear.
Convenient closure: Whether it's laces, a zipper, or a hook and loop strap, our shoes offer easy on and off access while also allowing for a customizable fit.
Lightweight and Comfortable: Our shoes feature a flat heel and lightweight construction, making them perfect for all-day wear without weighing you down.
Anti-Stress Technology: Like all Rieker shoes, our products feature patented anti-stress technology, providing a roomier, more flexible, and cushioned fit for all-day comfort.
Frequently Asked Questions (FAQs):
Do your shoes come with a warranty?
Yes, we stand behind the quality of our products and offer a warranty on manufacturing defects. Please refer to our website or contact customer service for more information.
Are Rieker shoes suitable for people with foot conditions, such as plantar fasciitis?
Rieker shoes are known for their comfort and supportive features, making them a great choice for people with foot conditions such as plantar fasciitis. The anti-stress technology used in all Rieker shoes provides cushioning and flexibility, which can help alleviate pressure and pain in the feet. However, it's always best to consult with a healthcare professional to determine the best shoe for your individual needs.
Are Rieker shoes made with environmentally friendly materials?
Yes, Rieker is committed to sustainability and uses environmentally friendly materials whenever possible in the production of their shoes. They also strive to reduce waste and improve energy efficiency in their manufacturing processes.